Our Chef provides unique knowledge and experience for our dining services. These qualifications give us the ability to adjust menus for any special dietary needs.
Dietary Focus
One of our main focuses is to provide an enjoyable dining experience with healthy and wholesome choices. We ensure our menus offer a variety of choices, while still providing home-style favorites. Each meal is carefully planned and prepared to meet the unique nutritional needs of our residents.
Our planning and preparation will help support longer, healthier lives for our residents.
Special Dietary Needs
Our Chef is able to adjust the menu. Adjusting the menu for special dietary needs will ensure that our residents with dietary concerns will still enjoy a healthy and wholesome meal. Meals are served in our comfortable dining room where friendly staff serve residents and their family or friends.
Residents also have the option of reserving the private dining room for special events such as:
Birthday Celebrations
Anniversaries
Any special occasion
Call today and book our dining room!
We do gluten free!
Dining Menu
Spinach Salad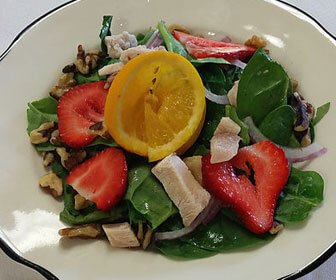 Breakfast
Hot or Cold Cereal and Fried Egg & Toast with Orange Slices
Lunch
Minestrone Soup, Salami Sandwich with pickles & pickled beets
or
Spinach Salad with Mandarin Oranges, Strawberries, Red Onion, Walnuits and Chicken Poppy Seed Dressing
Dinner
Breaded Shrimp with Cocktail Sauce, Roasted Potatoes, Glazed Carrots
or
Salisbury Steak, Gravy, Roasted Potatoes
Dessert
Brownies/Plum for Lunch and Ice Cream Cake/Fruit for Dinner
---
Sweet & Sour Chicken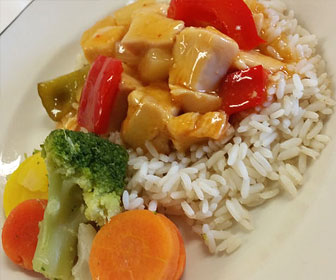 Breakfast
Hot or Cold Cereal with Scrambled Eggs, Bacon and Fresh Fruit
Lunch
French Onion Soup, Cucumber and tomato Turkey Sandwich on a Croissant with Veggie Sticks
or
Cold Salad Plate (deviled eggs, potato salad, pickles and meat slices)
Dinner
Spaghetti Caesar Salad
or
Sweet & Sour Chicken, Rice and Chef's Choice Season Vegetables
Dessert
Banana Cake/Mandarin Oj's for Lunch and Cherry Crisp/Fruit for Dinner
---
Coffee Cake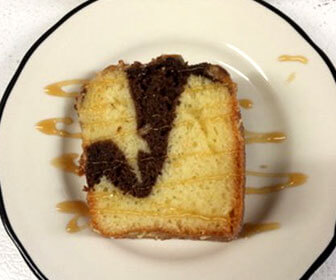 Breakfast
Hot or Cold Cereal, Croissant, Cheddar Cheese, Fresh Fruit or Toast
Lunch
Cream of Broccoli Soup, Egg Salad Sandwich
or
Breaded Chicken Strips with Garden Salad with Italian Dressing
Dinner
Ham & Scalloped Potatoes and Corn
or
Marinated Chicken with Scalloped Potatoes and Corn
Dessert
Black Forest Pudding/Grapes for Lunch nad Coffee Cake for Dinner
---
Sheppard's Pie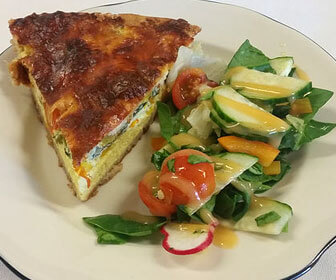 Breakfast
Hot or Cold Cereal and Fruit Cup & Yogurt with a Muffin Or Toast
Lunch
Beef Vegetable Soup with, Vegetable Quiche
or
Salmon Salad Sandwich with Garden salad
Dinner
Sheppard's Pie with Mixed Vegetables
or
Country Chicken, Rice and Peas
Dessert
Lemon Pudding, Apricots for Lunch and Caramel Cake or Pears for Dinner
---
Grilled Ruben Sandwich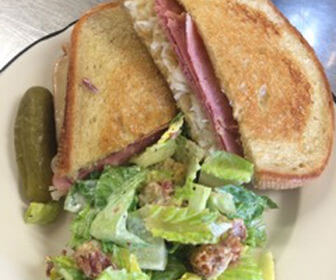 Breakfast
Hot or Cold Cereal and Fresh Fruit & Yogurt with a Muffin Or Toast
Lunch
Cream of Mushroom, Grilled Ruben on Rye, Pickles and Caesar Salad
or
Fettuccine Alfredo Caesar Salad
Dinner
Breaded Pork chop, Rice, Broccoli
or
Cream Chicken Paprika Rice, Green Beans and Red Peppers
Dessert
Ice Cream or Watermelon for Lunch and Marble Cake/ Orange Slices for Dinner
---
Strawberry Mousse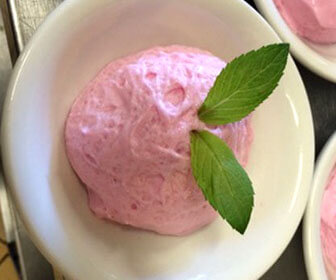 Breakfast
Hot or Cold Cereal, Eggs, Bacon, Toast, Fresh Fruit
Lunch
Chicken & Rice Soup, Sloppy Joes Sandwich on a Bun with Vinaigrette Coleslaw
or
Cold Salad Plate with Cottage Cheese, Melon, Berries and Grapes, Raisin Bread
Dinner
Roast Turkey, Mashed Potatoes Gravy, Cranberries, Turnip
or
Beef Stew Tea Biscuit
Dessert
Strawberry Mousse/Fruit for Lunch and Lemon Pie/Fruit for Dinner
---
Egg Salad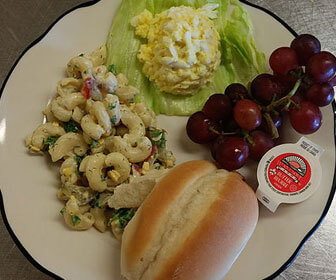 Breakfast
Hot or Cold Cereal, Fresh Fruit, Raisin Toast & Yogurt Or Toast
Lunch
Beef Barley Soup, Roast Beef Sandwich, Pasta Salad, Pickles
or
Egg Salad Salad Plate, Egg Salad on a bed of salad, Dinner Roll, grapes, Pasta Salad
Dinner
Ravioli in a Rose Sauce, Yellow Beans
or
Breaded Fish, Tartar Sauce, Baked Potato, Sour Cream, Coleslaw
Dessert
Sherbet/Pears for Lunch and Assorted Desserts for Dinner
---
Chocolate Cup Cake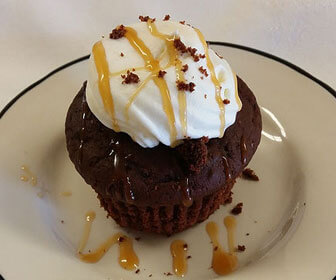 Breakfast
Hot or Cold Cereal, Scrambled Eggs, Bacon, Fresh Fruit
Lunch
Cream of Broccoli, Turkey Sandwich with Lettuce & mayo w Veggie Sticks
or
Cold Salad Plate (deviled eggs, potato salad, pickles and meat slices)
Dinner
Lasagna, Caesar Salad
or
Turkey Pot Pie Gravy, Carrots
Dessert
Jello/Mandarin OJ's for Lunch and Chocolate Cake/Fruit for Dinner